-UNDER CONSTRUCTION-THese are the projects North Parish Artifact Recovery is apart of.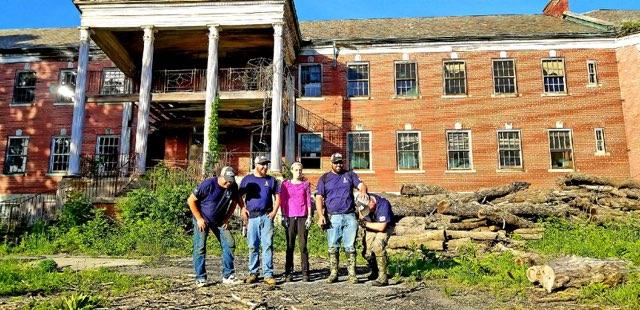 Elizabeth aka "Lady Digs It" @lady_digs_it a Instagram and YouTube Metal Detectorist and "J" traveled far from home, to support North Parish Artifact Recovery in our mission to help First Responders. We were able to recover a few artifacts for a up and coming museum . They are great people, very passionate about helping our cause. We were able to obtained a permission to a old Ghost Town and saved a bit of History in the process. We can't thank them enough and look forward to working with them in the future. Stay tooned for our first YouTude Video about the dig and the mission.
Affiliated with - Uniformed Services Peer Council
A very big goal of ours, being affiliated with USPC of CT. A group that helps First Responders and Veterans with mental health, medical and career ending injuries. Dennis Cole (President) of USPC has been a big part in assisting and supporting Team N.P.A.R. with achieving our goals in helping other First Responders. Go check them out they do more for the First Responder and Veteran community then just awareness Uniformed Services Peer Council also Instagram @uspcct (Dennis seen on left) (Alex owner of Medic Element seen on right) at the EMS Pro Expo USPC Booth
Circa 1930's-1940's - it reads ( #57 State of Connecticut Deputy Warden State Board Fisheries and game)
June 30th 2018, Team N.P.A.R. was fortunate enough to get our first piece of recovered History into the Connecticut State Police Museum. It was a Honor meeting Jerry Longo a retired Connecticut State Trooper, and Director of the Museum. Being First Responders saving Emergency Service History is important to us. This was a big goal of ours and I can't thank Mr. Longo and my Team enough for this accomplishment. (Jerry Longo seen on the right of photo receiving the badge) (Deputy Warden Badge seen in photo above)
Circa 1910-1920's Silver Hartford Healthcare School of Nursing pin.